When Caroline Lindholm was commissioned by the Museum of Wrecks to create a line of silver jewellery, she took inspiration from the sea, diving and ships. The result? A quirky gift range for the shop including barnacles, boat frames, dive tanks and the "OK" symbol that divers use as a signal underwater.
Although jewellery can be beautiful, Lindholm emphasises the other aspects of a piece of jewellery:
"Jewellery is so tactile," she says. "I also like to feel the beating wings of history in a piece of jewellery that's inherited, or when I rework old jewellery. There are so many life stories hammered into an old wedding ring, for instance."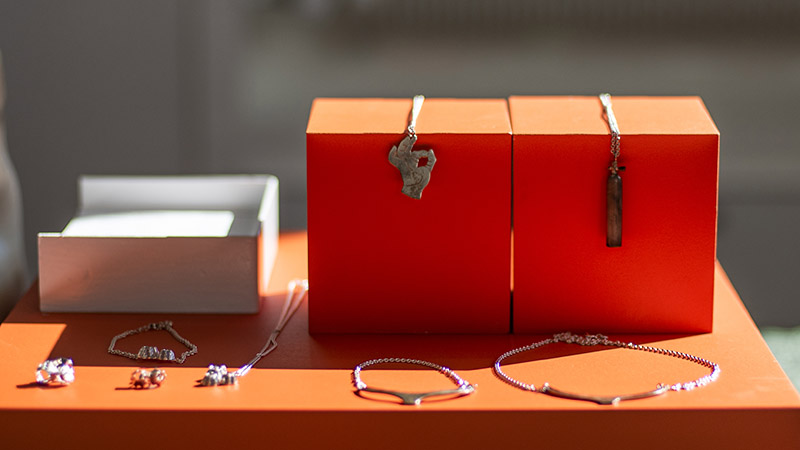 Photo: Lovisa Brämming / Vrak/ SMTM.
Inspiration
Architecture and the city – Stockholm, as well as historical sites like Rome and Egypt – offer her much inspiration.
"Even the fate of the Titanic, where bacteria from the metal brings the ship back to nature, is fascinating," she says.
The sea inspired a piece of barnacle-shaped jewellery at the museum, and she plans to create more jewellery with themes from the Baltic Sea, like diving and specific shipwrecks.
"I'm thinking about a necklace made of diving masks," she laughs.
Nature and leaves are also something she values.
"When I was expecting a baby, adopting a tree became important to me," she says.
The silver bowl that the Nationalmuseum bought from her in 2004 was, in fact, inspired by leaves.
Lindholm has spent 25 years working as a silversmith, and she also works in other precious metals. Her work is on display at Nutida Svenskt Silver, Konsthantverkarna, Galleri Sebastian Schildt – and now at the Museum of Wrecks.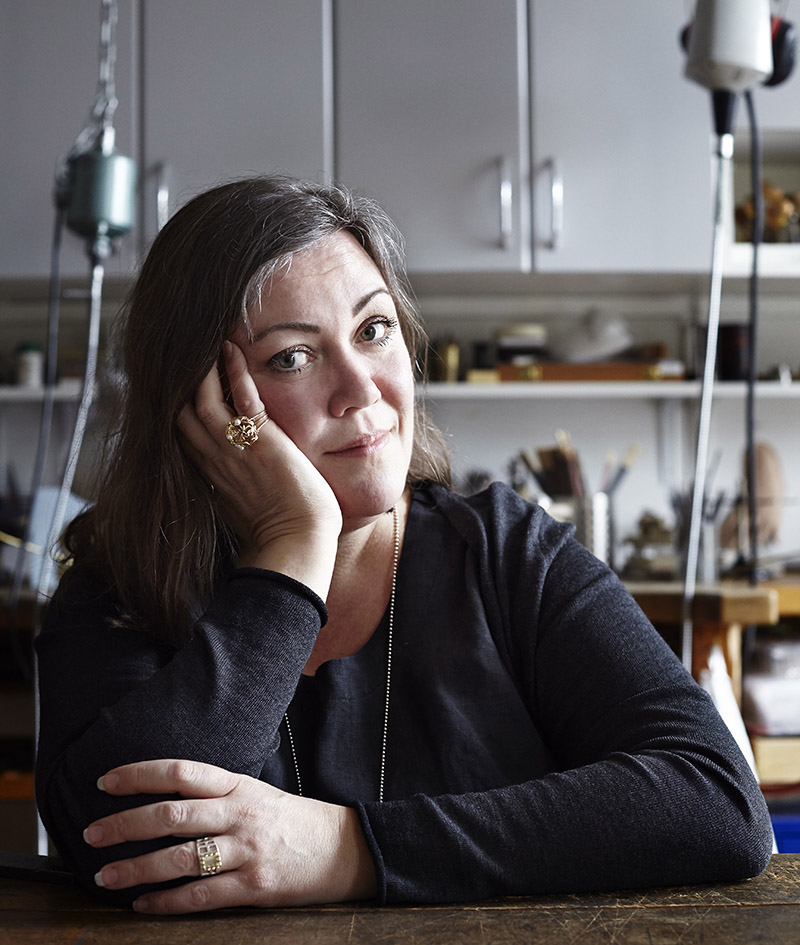 Photo: Karin Björkquist.